The proceeds from the bingo have been used to help with the heat and hydro at the church and also help with the Christmas Hampers.

The proceeds from the bingo have been used to help with the purchase of a snow mobile for the grooming of the trails. The proceeds also helps with the maintenance of our equipment. The proceeds also helped with the rental of an excavator to smooth off parts of the 10km trail.

Help to keep the building and equipment up to date. We just replaced some pagers. We also replace equipment.

Help pay for cost of operating Holy Name and Assomption Parishes. Donate $10000 towards the repair of the steeple at St. Anthony's Parish in Timmins. Donation towards the Christmas hampers.

Help pay to purchase a fridge and pay some bills. Our future goals are for needed kitchen supplies and church maintenance.

Offset weekly cost for junior curling, to allow any of the school to use our facility free of a charge, to purchase equipment for children so they can learn how to play the game of a curling.321

We supports the Air Cadets, youth bowling, youth soccer and CJKL Carnival Queen Pagent.
We help the church, schools, paliative care, cancer society, hospital, Salvation Army

We help with school trips, agenda's and year end awards.

The Kirkland Lake Aquatic Club help offset the cost of pool rental for the Stingrays.

We help bring dance and musical performance to Kirkland Lake.

We help with CMHA program Supplies


We help with food, milk and Programs

We help with the following Paroisse Assomption Christmas Baskets, KDCDC - Youth camp, Foundation Comm. du Temiskaming - Reading program, Royal Canadian - Wreath, Timiskaming Palliative care, Contingency fund.


We help with the Arts Program and the gr 8 Toronto trip bus expense.

We help with Hospital Improvements -infrastructure and new equipment.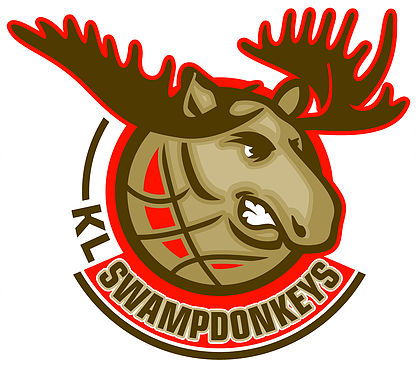 The KL Swampdonkeys is a basketball program based in Kirkland Lake, Ontario, Canada, serving the community of Kirkland Lake and the surrounding area.
The program, offered by The Mile of Gold Basketball Club, gives the opportunity for the community to play, coach, and officiate basketball through various skill camps, KL Swampdonkeys House League basketball, and the KL Swampdonkeys Rep/Travel boys' and girls' teams.
We are a not-for-profit organization who's goal is to promote basketball as a great way to improve confidence, teamwork, and skill.
We are always looking for help from those who wish to learn to officiate, coach, or help in any other way.
Sponsorship opportunities are also available if you wish to contribute in a financial capacity.

We help with Ice rentals and test day expenses(judge, dance partner).
Hospital Auxiliary, Girls Basketball, Friends of Trinity United.